Would you like to experience the joy of hosting a CIP participant? Have you ever experienced the joy of hosting an international professional in your home? Would you like to join a dynamic group of host families by hosting an international professional in your house and thereby providing your guest with an enriching experience he/she will cherish for life? Some of our host families have enjoyed hosting so much that they have done it for over 45 years! They, their children, and grandchildren have grown in the company of international professionals!
Cross-cultural exchange is an important part of the CIP experience. Host families are the main vehicle of achieving this goal!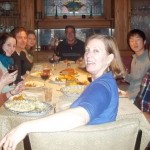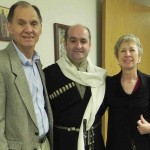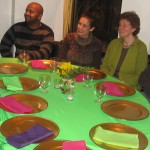 Normally, a professional stays with a family for one to five weeks. That gives the participant an opportunity to obtain an initial and general understanding of lifestyle the transportation system, grocery stores, schools, places of worship, and, above all, an experience of family life in the United States. Host families provide a bedroom, some meals, and, most importantly, friendship. In return, the host family gets to know a professional, a culture, a community, a language, and so on from another region of the world – truly an enriching experience for the host as well as the guest. In the process, we build bridges across cultures and countries, a most rewarding contribution to realizing the CIP vision of building peace and cross-cultural understanding!
To talk with one of our host families or to volunteer to host, please call us at 312 545 6882, email us at gp@cipchicago.org, or send us the following information: