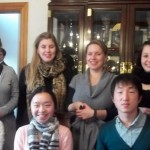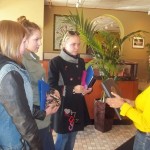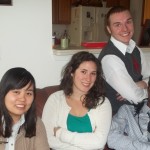 In partnership with Discovery Journey, CIP offers a variety of internship opportunities, whether you are a recent graduate, an undergraduate or a graduate student. Based on our current need and the interests and background of the intern, we design each internship where the students are encouraged to apply what is learned in school, take risk and "test the water", thereby enabling them enter the job market with real-world experience and confidence. Students have the option to sign up for college credit or do the internship without college credit. We are happy several of our interns got career opportunities with the transferable knowledge and skills they enhanced while working with us!


Suggested Projects
Write grants/proposals
Plan and organize events: fund-raising, wine tasting, international cuisine, host family and volunteer appreciation
Organize neighborhood gatherings in different neighborhoods,
Plan, market and organize training programs for groups
Recruit host families and organize orientation for them:
Draft, edit and mail out upcoming issues of CIP newsletter; previous issue available as sample at www.cipchicago.org
Organize international study/cultural visits
Get two articles published on CIP and discovery journey.
Organize a panel presentation, by CIP participants at universities or service clubs like Rotary, Lyons, etc.
Organize a youth wing consisting of members in the U.S. and overseas.
Promote the vision and mission of CIP and DJ through Social Media, including Facebook, Twitter, Youtube, LinkedIn, etc.
Recruit and Place two professionals from abroad for work-based training:
Organize half-day or full-day cultural outings for CIP participants from other countries to museums, art institute, parks, theater, music, or just tea or dinner.
If you are interested, please call us, 312 545 6882, or email us your resume, gp@cipchicago.org or send us the following information: