Professional Development/Training - Individualized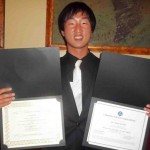 The Council of International Programs (CIP) provides work-based training and cultural exchange opportunities for professionals from almost any part of the world! The eligibility criteria include, at the very least a bachelor's degree and two years' experience at his or her profession. Opportunities are available for accountants, administrators, architects, computer/IT specialists, health specialists, marketing specialists, social workers, teachers, web designers, and professionals from other fields. Duration may vary from one to eighteen months.
The cost of the program – for housing, food, local travel, health insurance, program support, and so on – is paid by the trainee, the sponsoring agency in the trainee's home country, the hosting firm in the U.S., or though government support. The costs vary from individual to individual and from country to country. For more details, contact Dr. George Palamattam at gp@cipchicago.org or 001 630 359 3393.
What can you expect to get out this experience? Enhanced knowledge and skills in your professional field, expertise in cross-cultural communication, and the experience of working with the government, nonprofit, or private business in the U.S. Of course, you're likely to get more knowledge about the American society as well. Each training is individualized and contains two components:
Hands-on practical knowledge and skills
Immersion in American culture and cross-cultural exchange experience
CIP offers training in the following fields listed below:
Law
Finance
Business
Journalism
Commerce
Social Work
Management
Library Science
Communications
Special Education
Computer Science
Information Media
Public Administration
Educational Administration
If you want to customize training in a different field. Contact us and we shall discuss with you options for customizing a program specifically that meet your specific needs.
Group Training/Professional Development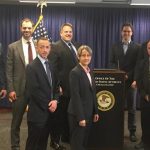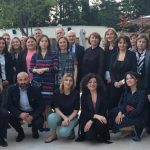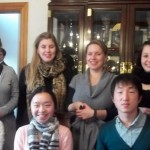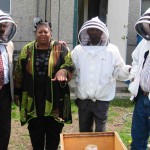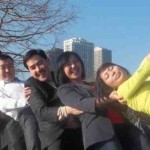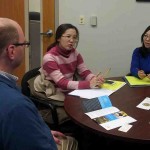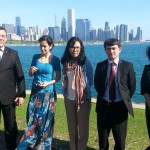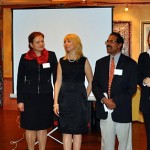 CIP can also design and organize professional development for groups. Duration may vary from one to eight weeks depending on the needs and interests of the group. Costs need to be covered by the group members, their employer, or the government.

Our recent groups include those from Belarus, Buryatia, Ethiopia, Georgia (5 groups), Germany, Kyrgyzstan, Moldova, Russia (4), Turkmenistan (2) to, and other countries.
Topics of recent group training include Child Protection, Community Colleges, Community-Based Services for Vulnerable Children, Credit Union, Domestic Violence, Entrepreneurship, Micro Finance, Municipal Budgeting and Accounting, Research, Small Business, Sports, Vocational Education/Training, Wine Making, Women in Business, and Youth Development.
Below are a few of our recent government-sponsored programs:
Community Connections Program
The Community Connections Program, funded through the Bureau for Europe and Eurasia at USAID, is designed to promote public diplomacy through the exchange of cultural ideas and values between participants, U.S. families, and local host organizations.
The Community Connections Program offers home-stays based on practical training opportunities in the U.S. for entrepreneurs, local government officials, legal professionals, non-governmental organization leaders, and other professionals from Armenia, Azerbaijan, Belarus, Georgia, Kazakhstan, Kyrgyz Republic, Moldova, Russia, Tajikistan, Turkmenistan, Ukraine, and Uzbekistan. Local community host organizations – including Colleagues International – arrange internships for participants based on interests and experiences. The goals of the Community Connections program are to:
Provide participants with professional training and exposure to the day-to-day functionings of a free market system
Encourage public-private partnerships in Europe/Eurasia by including private sector and government participants in U.S. visits
Create links between the U.S. and European/Eurasian regions and communities
Open World Program
The Open World Program enables emerging foreign leaders to experience U.S. democracy and free enterprise in action in communities across the United States, including Colleagues International. During ten-day trips, Open World participants learn about the roles and interrelationships of the three different branches and levels of the U.S. government. They also examine how the U.S. private and nonprofit sectors help meet social and civic needs. The program builds mutual understanding between the United States and the participating country by opening and maintaining new avenues of dialogue between political and civic leaders in the U.S. and a new generation of foreign leaders. The program's civic delegations focus on one of eight themes: economic development, education reform, environment, federalism, health, rule of law, women as leaders, or youth issues
Eligibility Criteria
If you are interested in applying for a training opportunity through CIP, please attach your Resume/CV, and provide your email address below. If you meet the minimum qualifications of a bachelor's degree and two years of professional experience for our program, we will send an application form to the email address you provided.
Note – CIP Chicago does not provide financial assistance for academic purposes.
CIP benefits communities both in the U.S. and abroad. Each trainee serves as an ambassador of their home country by sharing their cultural views and professional experiences with their host family and sponsoring organizations in the U.S. At the conclusion of the program, the trainee leaves with a fresh perspective and refined skills to implement in their home country. American organizations that are either profit or nonprofit organizations learn about foreign business customs, gain networking opportunities, and increase insight into other countries' economic and social perspectives.