Nonprofit Organizations
If the communities and neighborhoods you serve have historical roots to a particular region, having a professional from that region or with ethnic and cultural connections or linguistic proficiencies can be highly beneficial. They could strengthen a nonprofit's diversity in culture, values, talents, and provide a new outlook and perspective. Some Chicagoland organizations that have received our services recently include, the Access Center, Catholic Charities, Chicago Commons, Chicago Children's Advocacy Center, Ethiopian Community Avocation, Family Service of Lake County, Heartland Alliance, PACE program of the National Louis University, Rincon Family Services, Salvation Army and others. "The unique expertise of CIP is cultural competence and diversity and their services went a long way in strengthening our agency and our staff in this regard," Heartland Alliance, serving over a millions people in the Chicagoland area and overseas.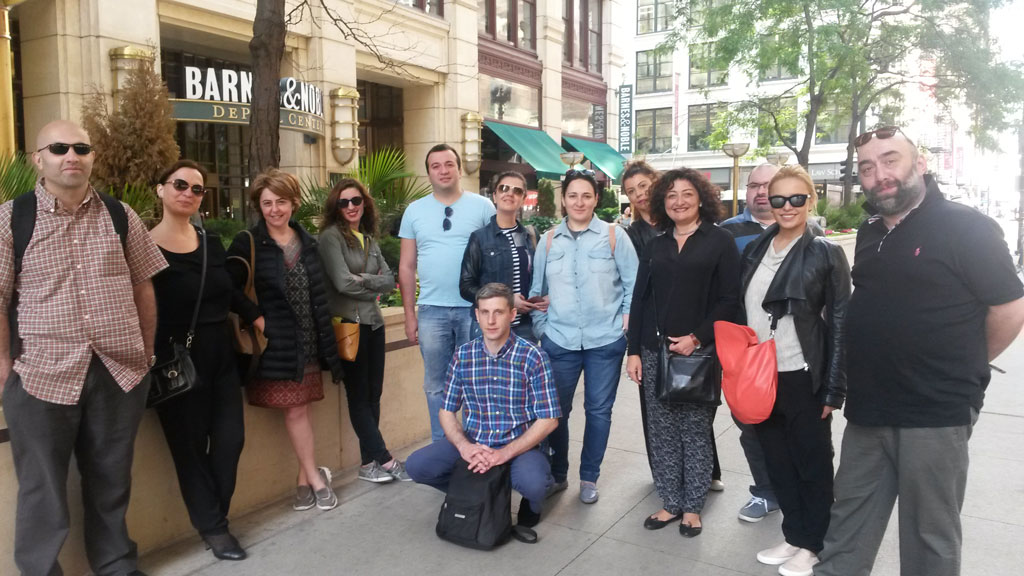 CIP USA has brought over 15,000 professionals from 147 countries, since its founding in 1956. CIP Chicago provides orientation and ongoing support and arranges housing, insurance, etc. In return, you would pay us a fee to cover the cost of housing, food, local travel, insurance and overhead expenses. There are no additional costs like fringe benefits.
Why would a highly talented professional from abroad come to the U.S. & your organization, and what is CIP Chicago's interest? In a global economy, the international exposure and experience provides professional development and international career opportunities. CIP Chicago's mission is to build cross-cultural relationships between international professionals and local partners. It is a win-win arrangement. While you receive the services of a highly qualified professional, the visiting individual gets a once-in-a-lifetime international exposure and experience. In the process, everyone involved builds bridges across cultures and national boundaries. However CIP would discourage bringing an international professional, if it would displace a U.S. worker.
A CIP representative would be delighted to visit with you or have a video conference and give you additional information and answer any questions you may have. gp@cipchicago.org, +1 312 545 6882.